Pines Academy Campus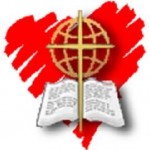 PINES ACADEMY is a private school serving 6-12 grade students and home schooling families on the Ridge in or near the communities of Magalia and Paradise.
Participating in a child's education is a privilege and a godly responsibility.
The Academy staff pledges:
* To nurture, love, and pray for each student
* To educate students for today's challenges and tomorrow's world
* To provide fair and consistent guidelines to instill self-discipline
* To lead them into a personal relationship with Jesus Christ.
ACADEMY MISSION:
The mission of PA is to equip students with the tools to attain personal academic excellence through …
*classroom instruction
*computer-based learning
*specified essential learning goals
Students are encouraged to discover their unique talents and strengths to enable them …
*to be life-long learners
*reflective practitioners
*and productive self-confident citizens
The Pines Academy campus enables Remote Schooling families to meet the education goals that they have set for their students as well as state standards.
The Parent-Student Handbook, The Calendar and The Registration Forms for 2020-2021 are posted for your information and convenience.
Registration materials can also be received by calling (530) 873-1412 or email: office@upwardinternationalschools.net