Kuala Lumpur, Malaysia
What is Upward Learning?
We empower students to achieve
Upward Learning is a community driven enrichment center that focuses on helping students prepare for their future. We offer an American curriculum for students from early childhood through elementary, middle and high school. Our academic program is college preparatory and holistic, preparing each individual student for success for their particular path in life.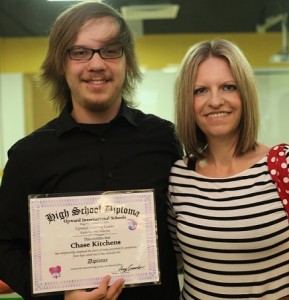 We are committed to nurturing students in an environment of care and acceptance enabling them to achieve, think, communicate and become well-rounded global citizens. We hope to inspire students to become achievers and leaders in the community and eventually in their field of interest.

Our Vision:
Upward Learning provides…
Education to inspire innovation, creativity, and character in students who impact their world.
Students at Upward Learning are…
People of character equipped with skills and values to be successful in whatever vocation they choose in life.
Principal's Welcome:

Pastor Doug Crowder
Welcome… Selamat Datang…
Welcome to Upward Learning Center's Kuala Lumpur Campus Enrichment Center. Please visit this page often as we are adding information and content regularly.
Upward Learning Center is a Preschool through High School learning facility designed to provide a quality educational experience in a small and personal environment.
Our teachers are carefully screened and qualified in their respective fields. Technology supports each classroom and individual learning plan. It is our goal to prepare students for global interaction in education, business, and life.
Primary curriculum of the graded learning program is A Beka Book. Internationally accepted and praised for its traditional style and values, A Beka Book offers a high standard of achievement for each student.
In Association with Upward International Schools and the ACSI, Upward Learning Center provides an international base of experience and cultures beneficial to students and families from a variety of backgrounds. Leadership and accountability for the learning center encompasses over 40 years of educational and international experience and expertise.