ATTENTION AMAZON SHOPPERS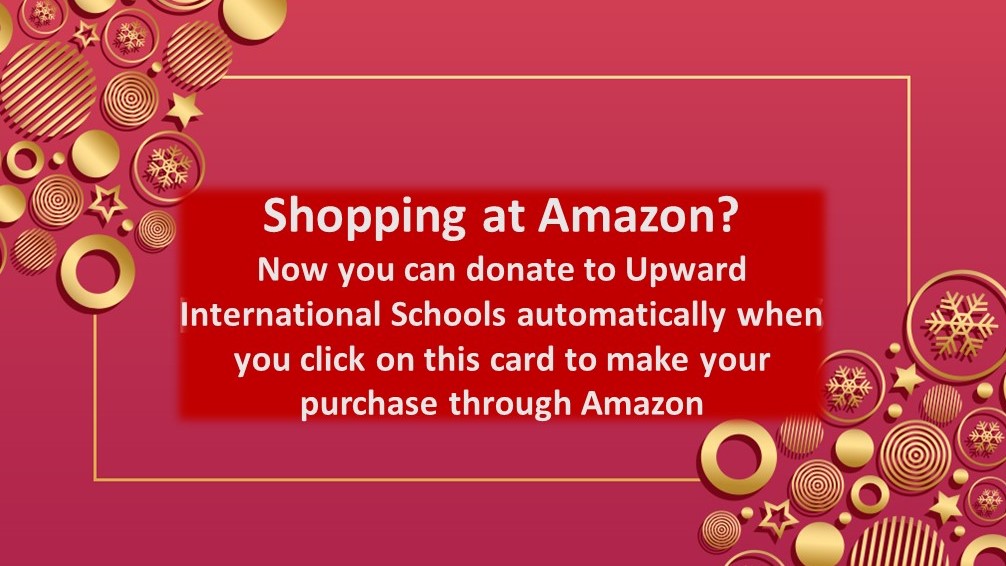 The Amazon Smile is working overtime to provide charitable donations to our Schools. For every qualified purchase, you make through the Smile.Amazon.com website they will donate .05% to Upward International Schools.
Click Here or on the Red Card Above to shop Amazon and help the Schools.

Here's how it works. Amazon has set up a way to donate to your favorite charity by using a special link when you shop on their "smile" website. It works exactly the same as the regular Amazon website donates a percentage of each sale to our charity, Upward International Schools. It doesn't cost you any more than it would on the regular Amazon website, and you won't even notice any difference. Here is the link for you to use to shop on Amazon for your holiday shopping.
Thank you for your patience while we expand our online presence and work to update all our products to align with our new partner.

(Recent Updates: New Kindergarten class starting at Pines Acad Campus)
In Kenya, St. Jude School, is affected mostly by the difficulty of teachers' freedom to travel under the government restrictions. Technology is missing and desperately needed. Help is needed. Please check out their story. Click here.