Upward International Schools
Welcome to the Upward International Schools Website!
Good News! Our beloved administrator of the schools in KL Malaysia is traveling to Kenya, Africa to meet with and give guidance to Apollo Sibuda and staff at the St. Jude Kindergarten/Dale Munson Children's Library. More building renovation is presently going on during the school holidays as to make it a more comfortable and efficient learning center. Click Here for pictures of the building.
Your help is needed for this important project. Click on the donate button to help with the renovations and supplies that are needed to move these children forward in a safe and loving Bible Based, learning environment.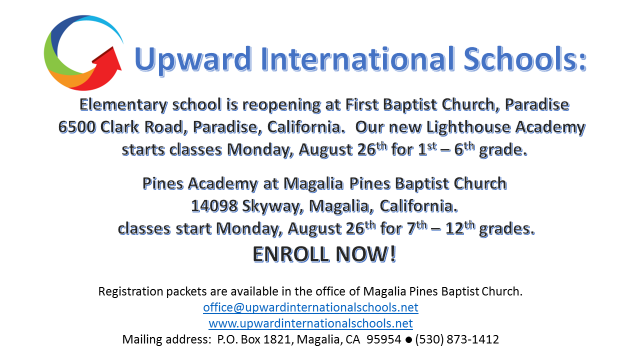 Upward International Schools is a family of ministries determined to share the gospel of Jesus Christ through the opportunity of education. We see the education of young people as a privilege and a responsibility; one we take seriously before God.
We aspire to provide quality education in an environment that stimulates innovation, creativity, and character in students worldwide. Our highest goal is to allow students of any age and circumstance to build a life on a Biblical foundation.
We have been providing educational opportunities for children, youth, and adults in this format for 18 years. We bring to the network 40 years of experience in planting schools and churches in the United States and various locations around the world.
The mission of Upward International Schools is to plant and partner with responsible schools, learning centers, ministries, churches, and families sharing and preparing children and youth for a well-informed responsible life in Christ. May the Lord find us faithful to our mission and successful in bringing honor to Him.

You are invited to explore our website to learn about our network of schools.
Dedicated to the success of our students worldwide.